Dr. Adeyemi Shonubi MBBS, MRCGP, CCFP, FCFP, Diploma in Elderly Medicine (Geriatrics ), Diploma in Health Management,
Postgraduate Diploma in Diabetes, Associate GP Trainer ( U.K), Clinical Assistant Professor – University of Calgary
Dr. Shonubi is a Family Physician and has been in active medical practice for over 20 years. He is an adept Family Physician with a wide area of exposure in the field of medicine. He has special interests in elderly medicine, cardiovascular disease, diabetes, and hypertension. He strongly believes in a holistic care for his patients.
He has held several academic and clinical lead positions. He is also a keen advocate of evidence-based medicine with a view to ensuring quality assurance for his patients.
Dr. Shonubi's training was mainly in the United Kingdom, where he gave several clinical presentations and carried out various audits with outcome advice. This enabled improved quality of care on practice implementation.
Whilst in the United Kingdom, he worked and managed his private clinic and also worked actively in the National Health Service (NHS).
Dr. Shonubi holds a Diploma in Health Management by the Royal College of Surgeons of Ireland, this background affords him the deftness in the field of Management.
He was a G.P (General Practitioner) trainer in the United Kingdom. Dr. Shonubi's passion for teaching has continued since moving to Alberta in January 2013. He is also a Clinical Assistant Professor with the Department of Family Medicine at the University of Calgary.
Dr. Shonubi periodically engages as an Examiner for the College of Family Physicians of Canada. He became a Fellow of the College of Family Physician of Canada in 2022.
He consolidated his interest in diabetes by completing a Postgraduate Diploma in Diabetes, conferred by the University of Bedfordshire, United Kingdom in 2012.
He was conferred with a Diploma in Elderly Medicine by the Royal College of Physicians of Ireland in 2003, having worked in different elderly units and hospitals. St Mary's Hospital in Dublin, Ireland is particularly memorable as it helped stir up his interest in Elderly Care.
Dr. Shonubi also has interests in children, women and men's health. He also performs minor surgical procedures. Dr. Shonubi has also served as the Secretary-Treasurer and Member at Large for the Section of General Practitioners of the Alberta Medical Association from 2014 – 2016. He also sat on the board of Highland Primary Care Network from 2013 – 2017.
Publication: The Irish Journal of Clinical Medicine (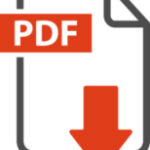 Peer-reviewed Journal), Volume 33 Number 2, February 2003